FotogFocus is an occasional peek at the "photogs" whose work we've come to love, with a single page on Palagems.com dedicated to each of them.
Wimon Manorotkul: In Love with Aesthetics
Wimon Manorotkul began photographing gemstones and mineral specimens for Pala International ever since Richard W. Hughes developed Palagems.com, which debuted in late February 2000. At first the photographs simply filled a need: if you're going to offer an online catalog, you'd better include photos of what you're selling. So prior to the launch of Palagems.com, Wimon set about photographing the inventory. Seven years later, in September 2008, Wimon Manorotkul left Pala, and together with her husband Richard W. Hughes they traveled home—to Wimon's native Thailand, where the couple first met.
We feature Wimon Manorotkul as the third artist in our occasional series, FotogFocus.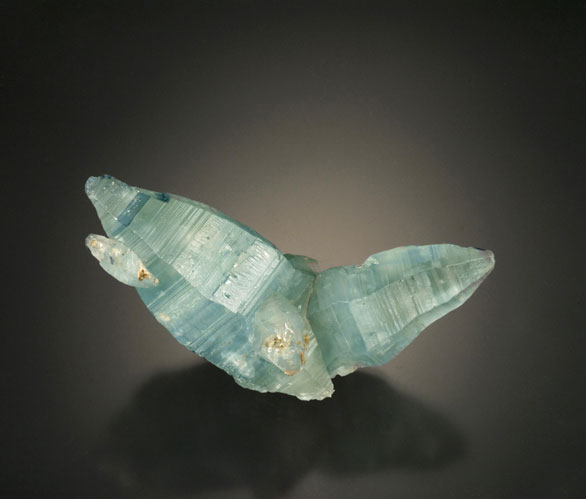 8.5 cm. (Photo: Wimon Manorotkul)
Wimon Manorotkul's love affair with gemstones began somewhat unexpectedly, although she certainly was in the right place: the Asian Institute of Gemological Sciences. "My mother had been buying gems and jewelry ever since I could remember," says Manorotkul, "but I didn't have a real interest in gemstones until I took a job as registrar at AIGS," in 1980. "I talked with the students and started reading the books and was sort of self-taught to begin with."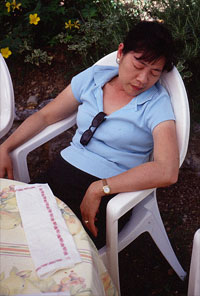 Self-portrait with serviette.
Within two years, she was taking the advanced course—skipping the preliminary. "I passed the [advanced] exam and started working in the lab as a gemologist, testing stones." In another year she would be teaching synthetic gemstone identification and a portion of the advanced gemstone identification course. In 1985, she was elected to the Fellowship of the Gemmological Association of Great Britain (known to gemologists by its initials, FGA). "I taught and conducted testing, and I managed the AIGS lab until 1992, when I left Thailand. During my years at AIGS I did some photomicrography."
Photographing the hidden world of gemstones and mineral specimens is her secret love, along with gem identification. "It's like being a detective. I'm very interested in looking inside the stones, aside from the science of identification. I just love the aesthetic qualities of gemstones at high magnification."
After moving to California, Wimon began working at Pala International. "Because my husband, Richard Hughes, was developing Pala's website, I began to take photographs for the online catalog." Once again, she began a process of self-education. Seven years later (this interview took place in August 2008), she admits to being embarrassed about her primitive set-up. "I started out using two diamond lights, which are not manufactured for photographic lighting. Then I moved to Gesswein light boxes."
Lighting is key, says Manorotkul, and drove her eventually to abandon the light boxes—not because they don't serve photographers well, but because she had a vision in her mind's eye of what she wanted to see in her images. And, on a practical level, "I wanted a setup with which I could light jewelry and mineral specimens as well as loose stones."
When asked if she can recall a particularly difficult problem to solve, Wimon doesn't hesitate in her answer: "Every stone and every specimen is different, and therefore presents its own set of challenges."
Manorotkul counts among her mentors all the photographers whose work she pores over, receiving inspiration, and perhaps a few secrets. "I've been given some important tips from Jeff Scovil," who she met through Bill Larson. "I've learned a lot by looking at photographs done by the great photographers, and that's what's allowed me to improve my skills." That, and her profound appreciation of the beauty in what presents itself before the lens.
---
For more photography by Wimon Manorotkul, see these links: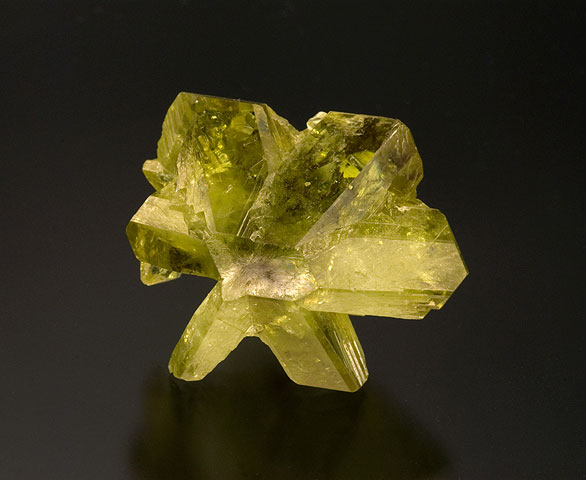 120 cts., 3.5 cm. across. From Espírito Santo, Brazil. (Photo: Wimon Manorotkul)
The garnet photographs included below were featured in the sixth annual John Sinkankas Symposium, held in April 2008. The subject of the conference was garnet, and Wimon's images show the spectacular variety of this species.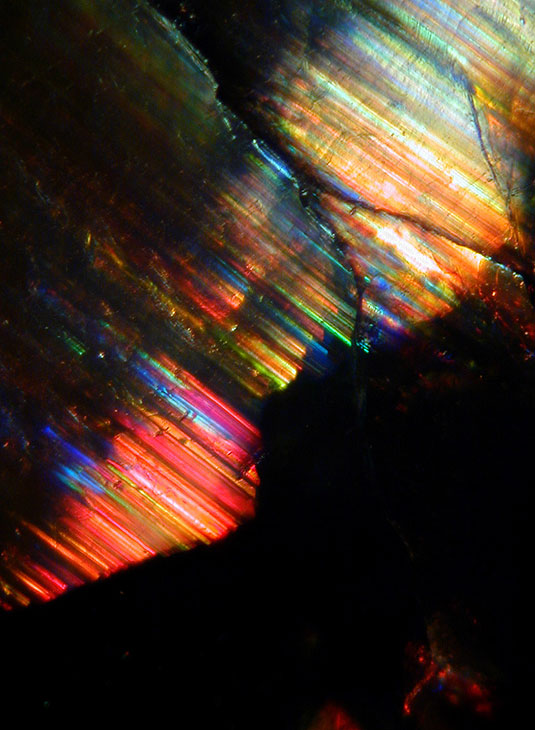 Iridescent pattern seen in an andradite garnet from Hermosillo, Mexico. The pattern results from a superficial chemical disintegration of the outermost layers of the crystal. (Photos: Wimon Manorotkul)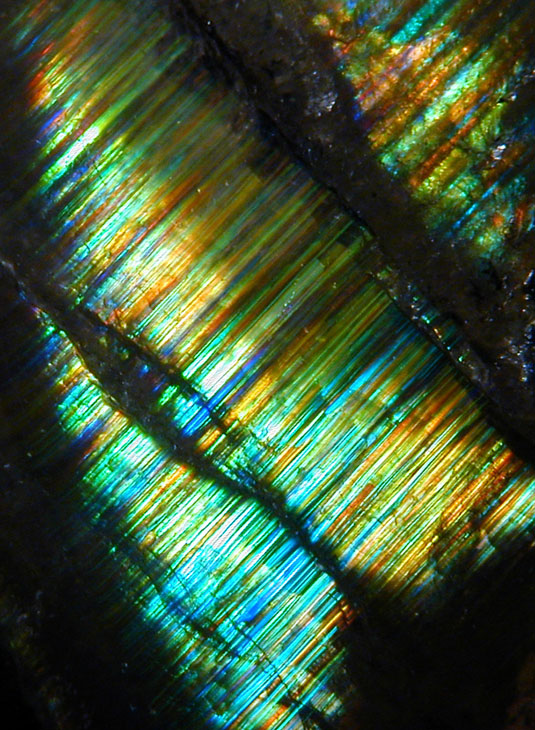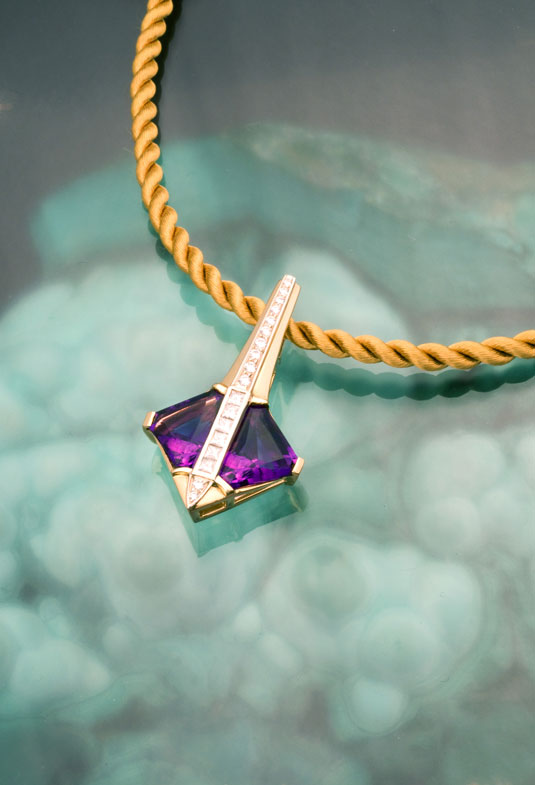 available). (Photo: Wimon Manorotkul)
featuring 7.89 ctw. pair of amethyst trilliants, 0.37 ctw. of princess-cut diamonds, and 0.20 ctw. of round brilliant diamonds, in a yellow and white gold enhancer (
Above: Clockwise from left, two grossular garnets from Canada, 50.26 cts., 2 cm. dodecahedron, and 58.78 cts., 2.3 cm. trapezohedron; malaia garnet nodule, 17.75 cts., 3.0 cm., from Tanzania; and 10.58–cts. emerald-cut spessartite. Below: Spessartite pendant by Akiva Gil Co., features 4.15 ctw. of "mandarin"/spessartite garnet in 18K gold with 0.50 cts. pink spinel. Trilliant cut 3.34-cts. spessartite garnet in 14K gold ring with 0.08 ctw. of diamond accents (available). (Photos: Wimon Manorotkul)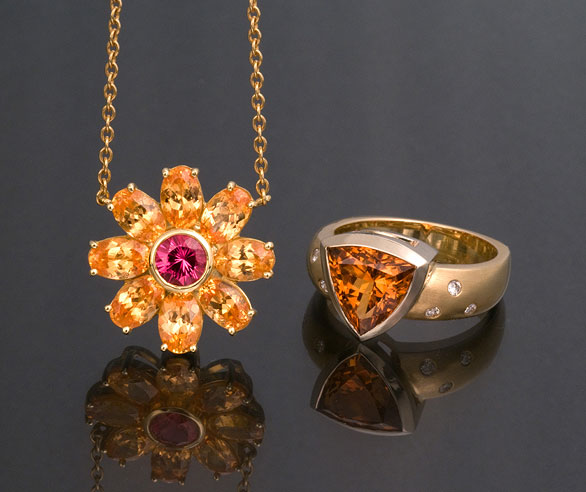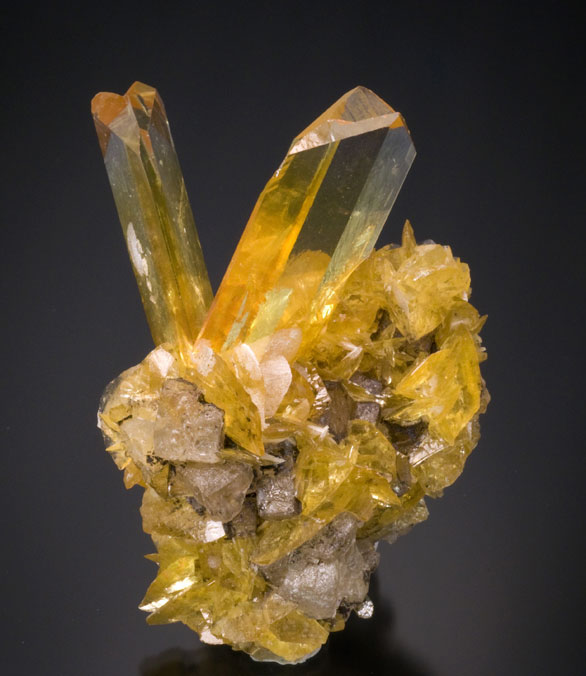 Pisco, Ica, Peru, 7 cm. tall. From the Gabriel Risse Collection. (Photo: Wimon Manorotkul)
Mapimi, Durango, Mexico, 4 cm. tall. From the Gabriel Risse Collection. (Photo: Wimon Manorotkul)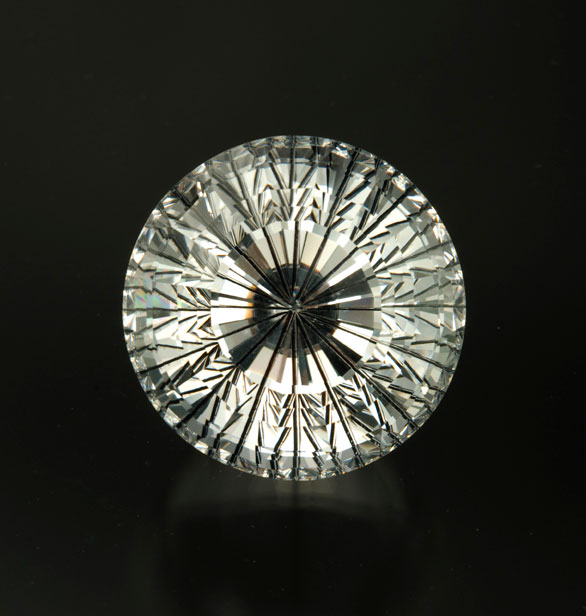 Above: Single black tourmaline needle in quartz. Precision cutting positioned the needle at the culet and extending perpendicular to the table so the tourmaline is reflected in a kaleidoscope-like effect. Below: Russian demantoid garnet, 4.55 cts. (Photo: Wimon Manorotkul)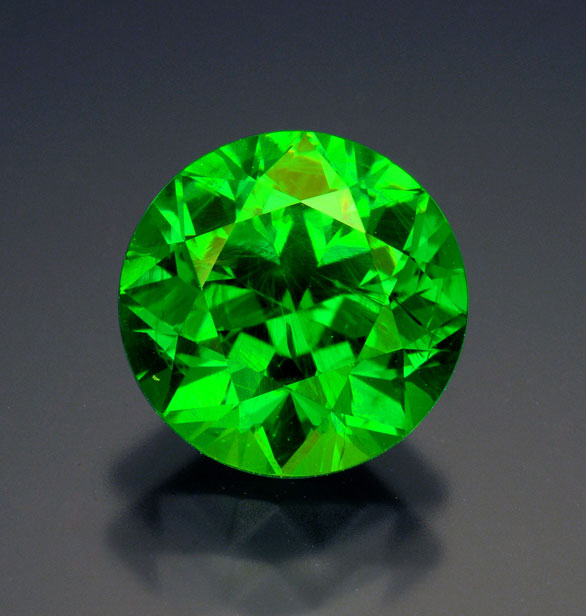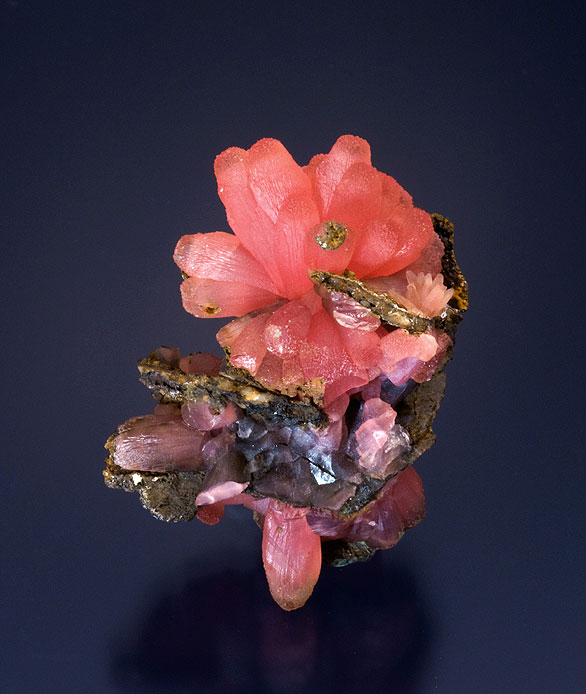 This rhodochrosite "blossom," 3.5 cm. tall, is from the Wolf Mine, Betzdorf, Siegerland, Germany. (Photo: Wimon Manorotkul)
In camera: Wimon Manorotkul began her digital photography at Pala with a Nikon D100, graduating to a D200, and eventually to the D300 she uses today. "But I have to emphasize that the most important thing in my photography is the lighting," the optimum solution to which she says she's still pursuing.