FotogFocus is an occasional peek at the "photogs" whose work we've come to love, with a single page on Palagems.com dedicated to each of them.
Jeffrey Scovil: The Eye of a Curator
Seasoned collectors and devotees of fine mineral specimens need little introduction to the photography of Jeffrey Scovil. If you've leafed through the pages of Rocks & Minerals or The Mineralogical Record—not to mention browsing Palagems.com—you've seen Jeff's work. And if you've made a short list of photographers for your own special specimen, it likely includes Jeff Scovil.
We wanted to know more about the man behind the work, and so we asked him. We feature Jeffrey Scovil as the second artist in our occasional series, FotogFocus.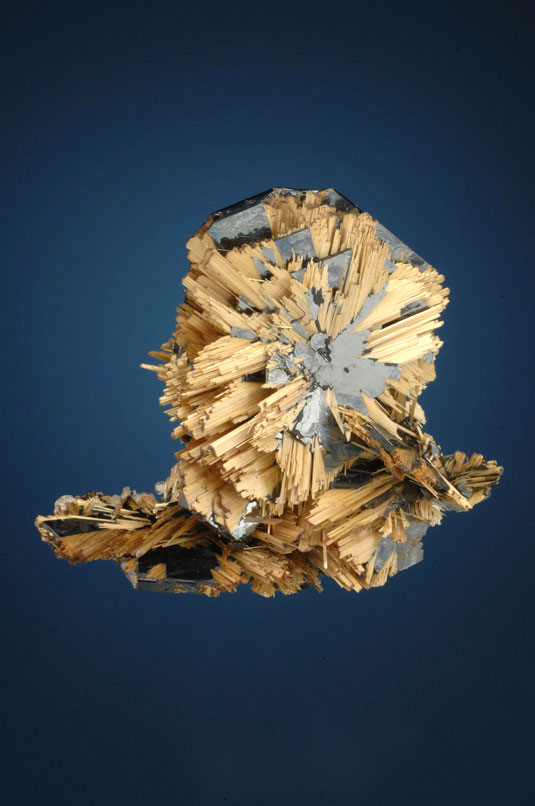 from Novo Horizonte, Bahia, Brazil, 7 cm. high. Bill Larson Collection. (Photo © Jeffrey Scovil.)
Jeffrey Scovil has a curator's eye for detail. Not surprising for someone who, as a boy growing up in Westport, Connecticut, assembled a natural science "museum" in the basement of the family home—"minerals and fossils, bee and wasp nests, coins and butterflies."
Originally a geology major at Southern Connecticut State University, Scovil earned his B.A. in sociology and anthropology. His graduate work—complete but for a thesis—was in anthropology/ archeology and the study of museum operation, known as museology.
Scovil received his first camera from his father upon graduation from high school and, as Jeff says, "it was love at first photo." It was also at this time that he began what would become a career-long association with museums, collecting fossils for the American Museum of Natural History in the southwestern U.S., camera in hand. After visiting the Salmon Ruin archeological dig (northwestern New Mexico) in 1972, Scovil became the excavation's laboratory photographer.
Having refined his skills in close-up scientific photography, Scovil turned his talents to minerals in 1975, admitting that "the results were less than spectacular." After nine years of perfecting his craft, Jeff began to be published in 1984 both as a photographer and as a writer. Finally, in 1990 he began his (successful) quest to make a living from his love.
Jeff Scovil's accomplishments are too many to recount here, but some highlights deserve mention.
Photography for Minerals by George Robinson (Simon and Schuster, 1994)
Photography for Peterson Field Guides Rocks and Minerals by Frederick H. Pough (Houghton Mifflin, 1996)
Photographing Minerals, Fossils and Lapidary Materials by Jeffrey Scovil (Geoscience Press, 1996); according to Scovil, this is the only book ever written on the subject
Eleven posters for the Tucson Gem & Mineral Show
Photography for over a score of museums both here and abroad
Running the Seminar in Mineral Photography at the Tucson show for 20 years, and the Mineral Photography Competition
Recipient of the 2007 Carnegie Mineralogical Award
Scovil's work is often dramatic, always meticulous. As a lifelong lover of minerals he understands that his task is not merely to document; rather, with each specimen, he is challenged to reveal. It is those revelations (through the curator's eye) that challenge us in turn, to ponder, if not to comprehend, the magnitude of Creation.
---
For more information on Jeffrey Scovil, see:
from Himalaya Mine, Mesa Grande, San Diego Co., CA. Bill Larson Collection. (Photo © Jeffrey Scovil)
from Haramosh Mountains, Gilgit District, Northern Areas, Pakistan, 18.3 cm. high. Marc Weill Collection. (Photo © Jeffrey Scovil)
from American Tunnel, Howardsville, Silverton District, San Juan Co., CO. Pala International Collection. (Photo © Jeffrey Scovil)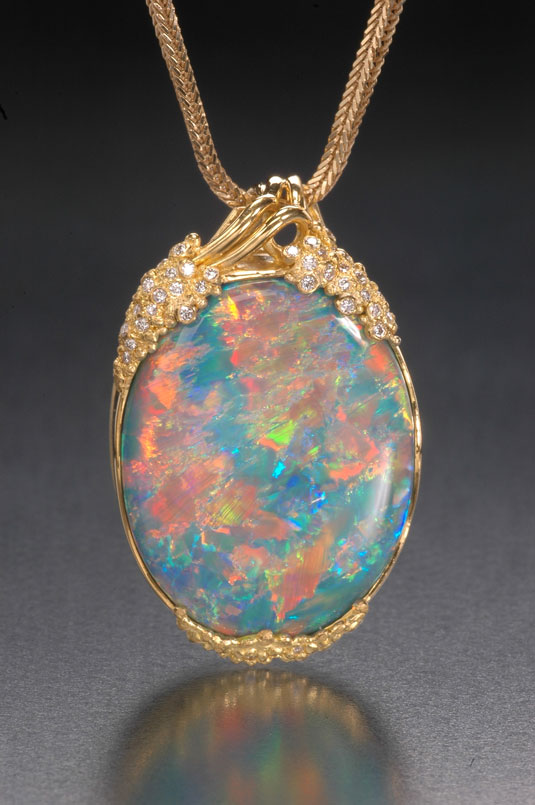 with diamonds and gold, 22 x 35 mm. R. W. Wise Collection. (Photo © Jeffrey Scovil)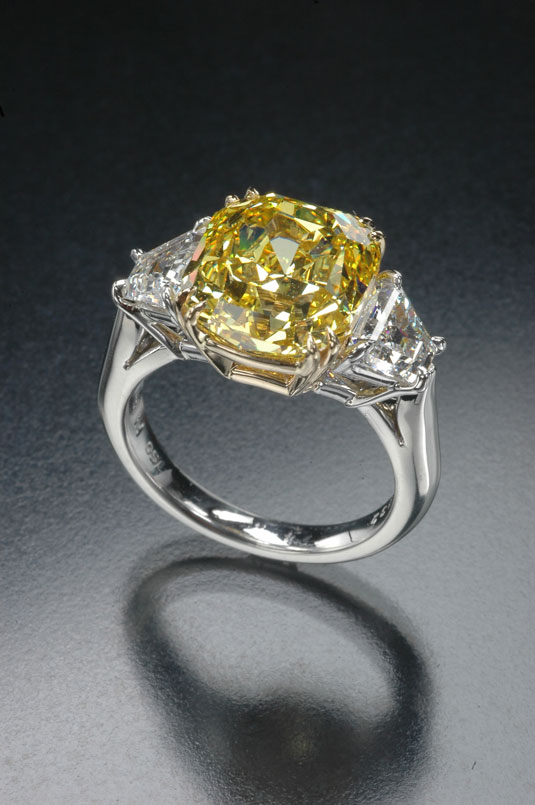 R. W. Wise Collection. (Photo © Jeffrey Scovil)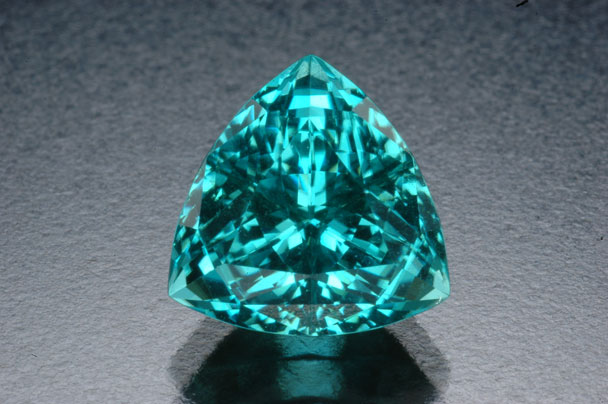 from Afghanistan, 3.79 cts. R. W. Wise Collection. (Photo © Jeffrey Scovil)
In camera: The majority of Jeff Scovil's work is with a 35-mm. Canon F1 and 50-mm. and 100-mm. macro lenses. For artificial light he uses Kodak Ektachrome 64T and for daylight (flash) Fujichrome Velvia. Jeff also photographs in large format (4 x 5 inch) with a Sinar F using a 120-mm. Rodenstock Macro Sironar. For large format he uses Kodak Ektachrome EPP. About 75% of his work is with studio flash. Jeff started photographing with Nikon digital cameras in 2006.